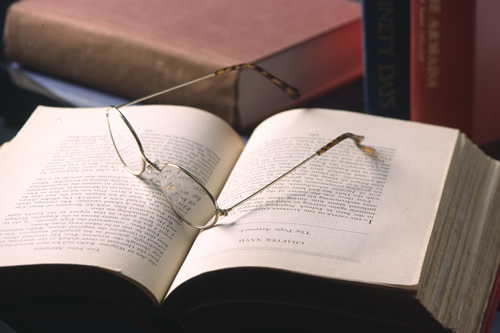 Take tests on the library books you read!
Kids at Potowmack have always been involved with the Accelerated Reader program. They know that if they read a library book, they can use the computer to take a quiz on the book to check their reading comprehension. Students have always earned points for getting high scores on their Accelerated Reader tests, and they have used those points to get prizes from the library. Often, however, kids got frustrated with the program because they wanted to read a book that did not have an Accelerated Reader test. Sometimes kids would not read books unless the library had Accelerated Reader tests for those books, and this was very discouraging for students, teachers and parents.
Kids don't have to worry about the school not having Accelerated Reader tests for books anymore. Now our school has access to the Accelerated Reader catalog on-line. This quiz library includes every Accelerated Reader quiz that has been written, which includes over 100,000 quizzes! Students can also be assured that Accelerated Reader quizzes are written for almost every new title that is a popular new release (i.e. Magic Treehouse, Harry Potter, Series of Unfortunate Events, etc.) so students can buy new books and take the quizzes on them as soon as they are finished reading the books.
To take Accelerated Reader tests, students need to go to https://hosted49.renlearn.com/29144/ and click on the word student. They will log in using their unique user name (usually the first letter of their first name and the first four letters of their last name) and their student identification number. Students can click on "take a quiz" and "take a reading practice quiz" to access the on-line list of quizzes.
If you have any questions about how to access the program outside of school, please contact Michele Copeland in the library at Potowmack at michele.rzewskicopeland@lcps.org. Thanks for all of your help with encouraging your children to read at home!