Welcome to the Library!

---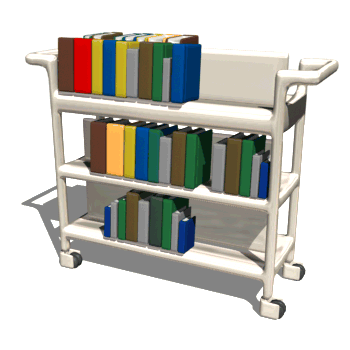 The more you read, the more things you will know. The more that you learn, the more places you'll go.
- Dr. Seuss, "I Can Read With My Eyes Shut!"
Mission Statement
The mission of the Guilford Elementary School Library is to create a climate where students value and applaud books, reading, and learning.
Hours
The library is open from 7:30 AM to 3:00 PM Monday - Friday.
Classes
At Guilford Elementary School all students have weekly scheduled time in the library. The early childhood special education class has a 15-minute storytime period. Kindergarten and first through fifth grade classes each have a 30-minute library period which includes time for book check-out. All students are encouraged to make independent visits to the library to return and borrow books as the need arises.
Collection
The Guilford Elementary School library collection supports classroom instruction with the following materials and resources:
14,017 circulating fiction and nonfiction books, 416 reference books, 735 professional books, 515 videotapes & DVDs, and 480 miscellaneous teaching materials.

Subscriptions to 30 student and professional magazines and 13 student and professional online databases.

Access to extensive media and professional materials through the Loudoun County Public Schools (LCPS) Instructional Materials Center (IMC).

Access to the entire collections of all LCPS school libraries through interlibrary loan.
The library supports the development of reading proficiency and English as a second language by...
The library also proudly supports the cultural and ethnic diversity of Guilford students and staff by providing the following:
Fiction and nonfiction books by and about African Americans, Hispanic Americans, Asian Americans, Native Americans, and Americans of Middle Eastern descent.

Spanish language recreational reading materials in fiction and nonfiction.

Foreign language dictionnaries, foreign language word study books, and the 13-volume

World Book Enciclopedia Estudiantil Hallazgos.
Circulation Policy
Guilford Elementary School students are allowed the following book check-out privileges:
Kindergarten and first grade students check-out

one book per library visit.

Second grade students check-out

two books per library visit.

Third grade students check-out

three books per library visit.

Fourth grade students check-out

four books per library visit.

Fifth grade students check-out

five books per library visit.
Since students are allowed to visit the library at any time during the school day to return and borrow books, we regard the above book check-out limits as reasonable. However, students may exceed the above limits with the librarian's permission.
Students, faculty, staff, and parents typically borrow
circulating materials. Circulating materials are those not designated reference. Materials designated reference are used only in the library or in classrooms.
Students may borrow circulating materials for a 7-day loan period.

Students may renew circulating materials for an additional 7-days.

Circulating materials currently checked-out by one student may be reserved by another student.

Faculty and students may borrow reference materials for classroom use but these materials are due by 2:00 PM of the day on which they are borrowed.

Parents may borrow five (5)

circulating items for a 7-day loan period and, if necessary, one 7-day renewal period. Parents do not borrow reference materials.

Materials borrowed by faculty and staff circulate for a 30-day loan period.
Student overdue notices are printed weekly and distributed by homeroom teachers. If materials are overdue for more than a month, the librarian will contact the student's parent or guardian.
If materials are lost or if materials are damaged beyond repair, the librarian will notify the parent or guardian of the replacement cost of the material.
Questions or Concerns?
For questions or concerns about library policies or procedures, please contact Alycia Campbell (571) 434-4550 or alycia.campbell@lcps.org